About Us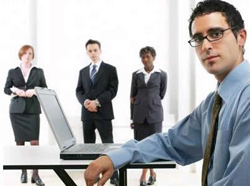 SEO Bless is a wing of Win Webtech; our mother concern which has started its journey at 2008. Now Win Webtech is one of the brightest names of Indian Companies who offer brilliant service in the field of Information Technology. Here we serve several zones of Internet marketing including web designing and many more.

With the increasing demand of Search Engine Optimization, now we feel to offer some specially designed strategies to our customers to build a strong and effective SEO service for their online business.

So it can be said that SEO Bless is particularly designed to offer flawless and 100% safe Search Engine Optimization Service to our clients all around the world. We are a team of professional, experience and dedicated SEO experts; having the passion of providing the best service and amazing support to our clients.
What We Do?
This personalized website is dedicated to solve all the SEO related problems that normally companies find while maintaining an online business through a website. So through our website we try to offer each possible service with the same intensity and commitment.
The core services that we offer:
Search Engine Optimization.

Local SEO service.

Link Building.

PPC Management.

Keywords Analysis.
What We Do?
We have special pay packages for our clients. One can find the most suitable service from our offerings and select the best option for their website.

We treat each and every client with same dedication and enthusiasm. We believe that each client is special and different from other; so each time different strategy, different solution. That is why our team of experts judge the need of every client and then decide the SEO plan for them.

A complete "White-Hat" SEO technique; to make sure that you get the maximum possible traffic to your website within the shortest possible time.