Pay Per Click Services: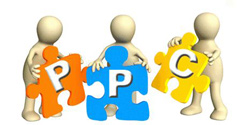 Pay Per Click or mostly known as PPC services is an advertising technique that is used in internet to get direct traffic to any website. And here advertisers pay the publisher (generally a website owner) when the ad is clicked. The idea is mostly welcomed by the site owners as it has been proved to be useful for both the advertisers and the publishers.
Good Way to Get Huge ROI:
PPC Services can also help a website in generating a great quantity of revenue through advertisement thus providing a better ROI or Return on Investment. As a matter of fact this system of Pay Per Click works at its best form for buyer products where the competition is tremendously high. As all of the site owners are running here in the filed of internet to earn a good profit so it is obvious that they put their everything on stake to achieve that height in the zone of online marketing. So they definitely look for a system, which ensure them a good ROI with the lowest possible time. PPC is considered as one of such methods.
Easy and Safe Method: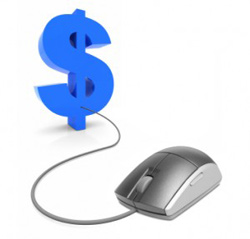 Websites that encourage PPC advertisements display an ad whenever a search for a certain keyword is conducted and get matched with an advertiser's keyword list, or when a website publish relevant contents. Such advertisements are commonly called sponsored links or sponsored ads, and appear contiguous to or above the natural search engine results pages. The motto of the web developer is to put that ad in such a place of a certain page where it can be seen easily by the viewers whenever visitors visit that particular page. So, get noticed is as significant as it is getting the sales. As an advertiser you need to select some keywords and on the basis of those keywords your ad will be appeared
Why PPC?
The need of SEO or Internet Marketing is needless to say; especially in this modern era of "net searching". And along with other useful techniques of online marketing, PPC is also very much effective in the augmentation of the traffic to your website and generating a regular revenue.

It is economic for the advertisers, as they need to pay only when a person clicks on the ad. If thousands of people see your ad and only 2 of them click on it then you have to pay for those 2 views only. But at the same time, the rest of the viewers who didn't click on your ad have seen the main cover of your advertisement and they also get to know the name of your company or service and you don't need to pay for that.