Website Promotion Service: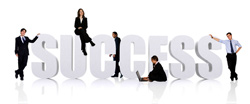 This is the era of promotion and campaigning. If you have something to offer you have to do it fast before anyone else try it. And in this present generation of online marketing having a website is not the only thing that you can do to get better business. You have to make people aware of your website and the services that you provide through the site. Otherwise there is no any use of having a site or spending so much money in developing and maintaining it.

So promotion of a website is equally important for any online business owner as the development of the site.
Make your Business Visible: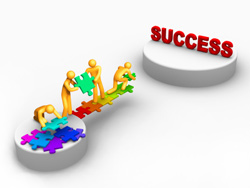 One common motto that has been shared by all the business owners is to make their business on the top of their respective industry. Suppose you have a business of telecommunication so it is definite that you want to become the top most service provider of this industry. But for this you need to know how you can achieve that.

Search Engines is the only way to make your website visible to others. It may seems critical to get listed your optimized web pages in the Search Engines and Directories to get your URL appeared at least on first 2 pages in major Search Engines like Google, Yahoo!, AOL, MSN, etc; when a search is done by using the key words which are suitable for your business and website.

You have to make your customer or buyers well aware about your business as well as your services; so that whenever they think about that particular service they think only about your company. And for that you need to build a strong promotional strategy for your website. Your business can be visible to billions of net surfers. Only then you can expect a good business from your site. The more your site gets visibility the better profit you could earn.
An Unavoidable Part of Marketing Strategy:
If your business is a multi-storeyed building then development of a well designed website is the fundamental method and taking care about the regular promotion of that site is the decoration and upper storeys that make the establishment visible and noticeable to the outer world. That is why website promotion is an integral part of the Marketing Strategy of the business world.